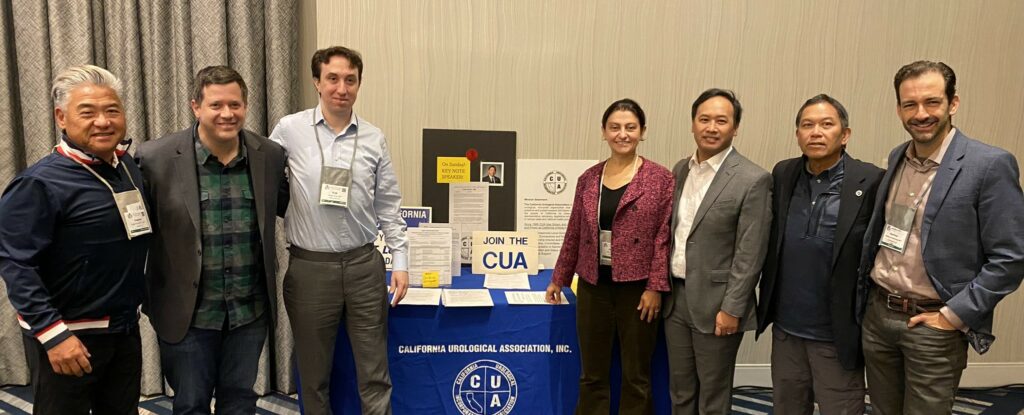 CUA Leaders Past, Present, Future.
Photo taken in Lake Tahoe during CUA Annual Meeting on Sunday, October 1, 2023
Pictured from left to right: Dr. Eugene Rhee-past-president, Dr. Seth Cohen-secretary/treasurer, Dr. Robert Lurvey-president-elect, Dr. Polina Reyblat-president, Dr. John Lam-immediate past-president, Dr. Peter Bretan-past-president, Dr. Matthew Cooperberg-past-president.
Preserving the Practice of Urology in California Since 1986
Frontlines
1 https://cuanet.org/HealthPolicyUpdate2010.pdf Health Policy Committee Report (do not miss this!!) Click link to view article
Read More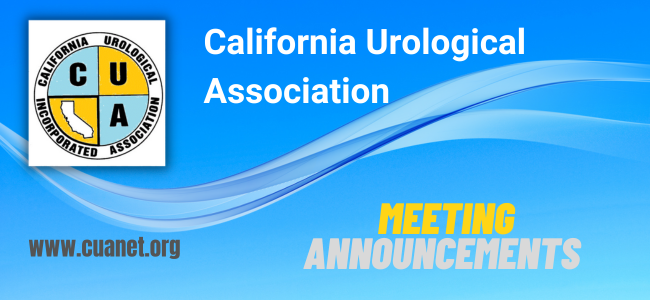 CUA Annual Meeting 2023
@ WSAUA Meeting, Everline Resort Lake Tahoe, October 1, 2023, 7:30am
All urologists & health pros invited

 Member Resource for DEA drug education

Online Course that meets the DEA requirement for 8 hours of education on substance use disorder(s).
ASAM Fundamentals of Addiction Medicine Online
click here for info

The ASAM Fundamentals of Addiction Medicine is an 8-hour on-demand innovative, case-based workshop designed for providers who are relatively new to the field of addiction medicine, such as primary care physicians, clinicians, nurse practitioners, physician assistants, and behavioral health specialists, who see patients at risk for or with addiction. Cost: $199